The Vier Jahreszeiten introduces itself
Get to know our restaurant, the team and our philosophy better!
In 1985, the restaurant was acquired by Hensoldt/Kirchner & Partner, rebuilt according to a model from Berlin and named Vier Jahreszeiten for the first time. The special feature from Berlin: pub and restaurant in one location. That's why nowadays you can see that the downstairs area is more like a pub and the upstairs part a restaurant. The founders wanted to give visitors the option of either choosing only drinks or also having a proper meal.
In 1992, the Vier Jahreszeiten was sold and could be bought back by Gastro Trends Hannover GmbH (in which Hensoldt & Kirchner also hold a stake) in 2018.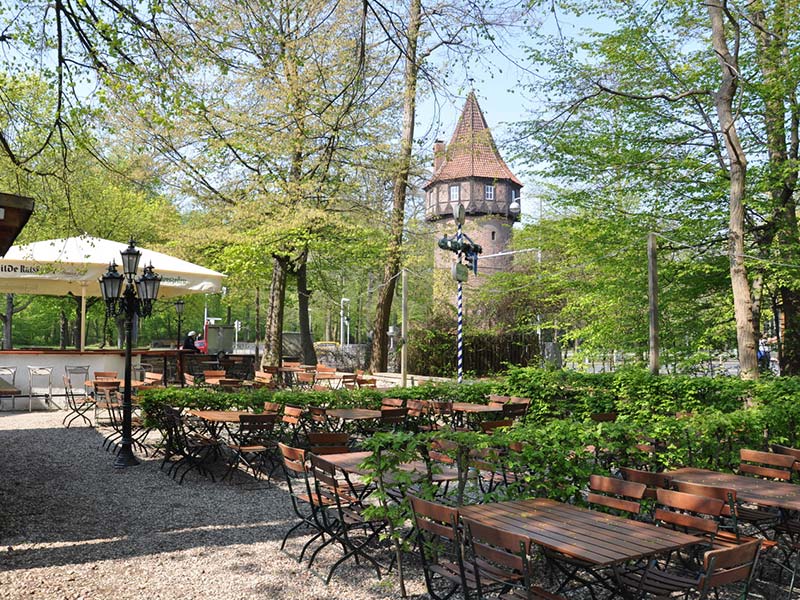 The focus is on the combination of refreshing drinks such as a freshly tapped beer and mainly hearty dishes. The Vier Jahreszeiten is located directly on Hildesheimer Straße with a view of the Döhrener Turm, surrounded by the Eilenriede. It can be reached comfortably by car, but also very well by tram to the "Döhrener Turm" stop or by bicycle. The advantage that both the beer garden and the interior have: different areas that can be somewhat separated for groups, high seating for the bar/pub feeling and low seating for the restaurant experience.
Our family-like team pursues a common goal:
You as a guest should feel completely at ease with us! 
Our expert restaurant team ensures optimal cooperation between the service and the kitchen, as this is the only way we can guarantee a smooth process.  Our "good soul" Yvonne Rohland has been working as the operations manager at Restaurant Vier Jahreszeiten since 2010 and knows almost every regular guest by name. Of course, new guests also receive our full attention. 
Our team is a colourful mix of "old hands" and young professionals. You are welcome to see for yourself, because our staff always have an open ear for our guests. 
At the Vier Jahreszeiten we want to offer special moments. No matter what the occasion and with what constellation you come to us. We attach great importance to the personal contact between our service staff and our guests. That is why we also warmly welcome our regulars with our "regular guests" almost every day and are happy to note any customs.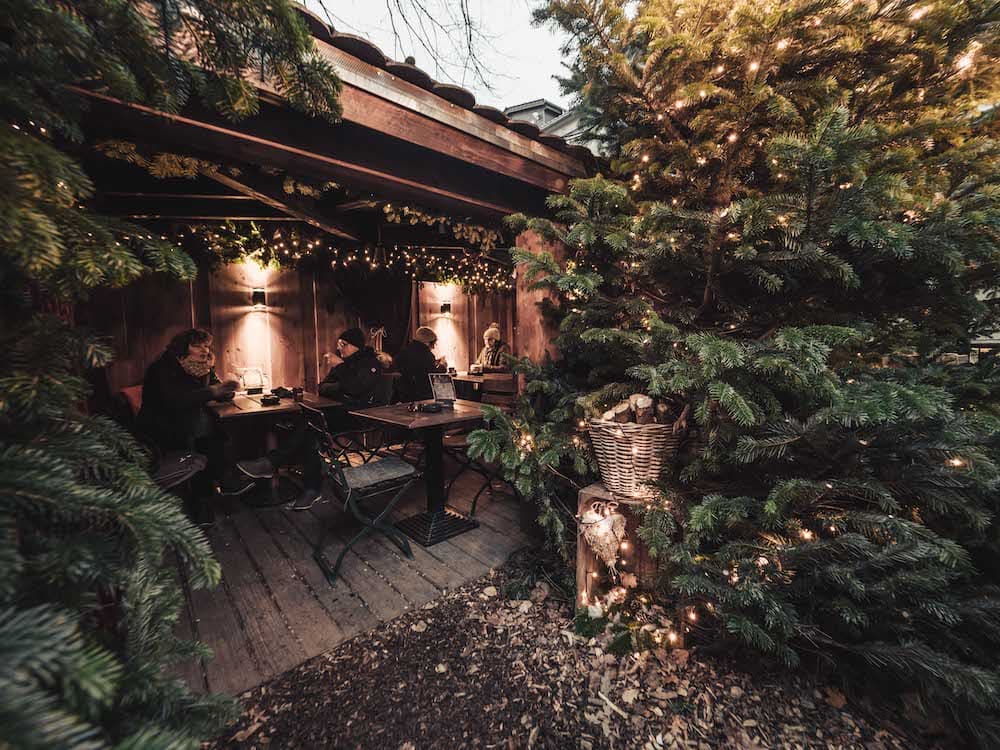 In addition, we work every year to improve and offer our guests something new. Since 2018, we have been transforming our beer garden into a winter forest every year, and in recent years we have continued to renovate and beautify the guest room. But also in terms of cuisine, our kitchen crew is oriented towards trends and seasonal conditions. Although mainly steaks and potato products were on the menu, our kitchen has decided, we also want to offer light and meatless dishes!
What makes us stand out? If you look through our menu, you will immediately come across our steaks - fillet of beef, rump steak and rib eye, these are also our classics and go down well every day. Always a popular dish are the spare ribs small and large and our schnitzels from the straw pig. Apart from that, we also put emphasis on "light" dishes and also meatless dishes, such as baked feta cheese with tomato sugo & homemade basil pesto.
Please feel free to contact us:
Our restaurant with German cuisine is located directly at the Döhrener Turm, right next to the Eilenriede and only a short distance from the Maschsee. You can reach us easily via the train lines 1-2-8 to the Döhrener Turm. You can also park in the residential areas around the Vier Jahreszeiten.